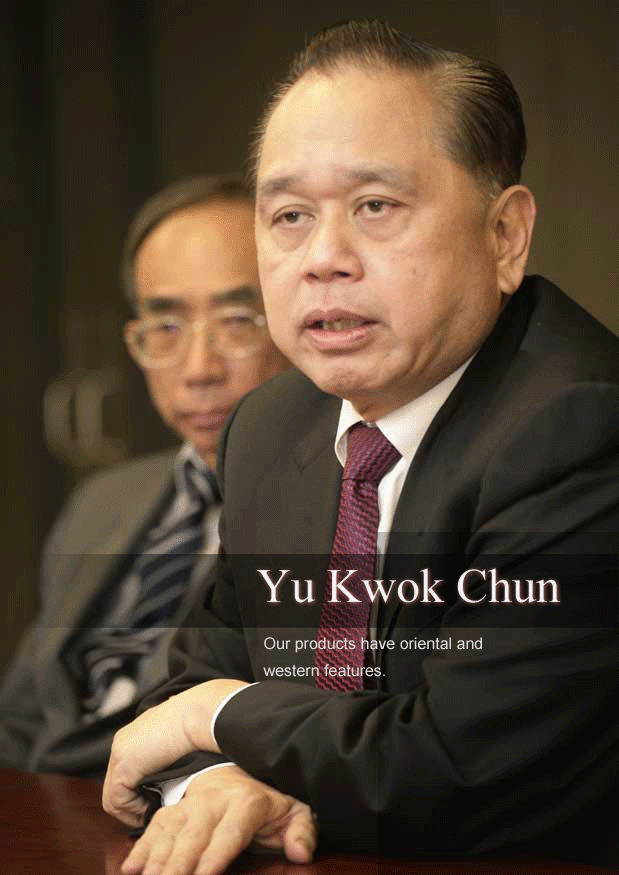 Yu was born in Indonesia, but his ancestors came from the city of Meizhou, Guangdong province.
Yu's motto is "Treat people with sincerity and good intentions".
Purchasing property all by ourselves and transform it from rental property to private property ones for more flexibility in our operations.
Yu also serves as a CPPCC standing committee member.
A collection of Yu Kwok Chun and Yue Hwa Chinese Products.